Four new Trustees join The Bell Foundation's Board
The Bell Foundation, has appointed four prestigious new Trustees¹, including a new Chair, to drive the Foundation forward during an exciting period of expansion.
The Bell Foundation, has appointed four prestigious new Trustees¹, including a new Chair, to drive the Foundation forward during an exciting period of expansion. The Foundation aims to scale its programmes in order to support more beneficiaries who speak English as a second or additional language to overcome language barriers and thereby to achieve their potential.
We are delighted to welcome Radha Chakraborty as our new Chair, as well as David Hughes, Daria Kuznetsova and Peter Roscrow to the Board who between them bring a wealth of relevant expertise and lived experience to the Board. We would also like to thank our outgoing Trustees, Mike Milanovic, Anthony Tomei and our former Chair Russell Prior, all of whom have dedicated their time to providing expert guidance and governance as the Foundation has grown in size, reach and impact since its beginning in 2012.
(Diana Sutton, Director, The Bell Foundation)
Radha Chakraborty is a Director at Development Media International. Qualified as a Chartered Accountant, Radha has worked for a number of charities as a Director and has worked as a film producer. With such broad experience the first question² the Communications Manager at The Bell Foundation posed was: What motivated you to join the Board as the Chair?
English is my second language, I went to school not speaking English, and being taught English was transformational for me not just for school work and exams but you cannot have access to British culture and society until you speak English. I saw people around me, my family, who were very talented and able but because they did not have mastery of English they were not able to contribute in the way they should have been able to do to British society. My mother was a prison visitor and she used to visit women in prison who did not have English as a first language and we saw time and time again that they were denied access to justice because of their inability to navigate the complex language needs you need. When I moved to London I used to work at a women's refuge and I saw women being turned away who did not speak English because the refuge did not have the language resources. So, what the Foundation does is really alive to me. I am a mathematician by training so from a rational perspective I love that you are very evidence based and rigorous because I think that is by far the most effective way to achieve system change.
During the interview Radha also expressed how impressed she is with the impact that the Foundation has achieved and reiterated the Foundation's strategic growth plans in a couple of areas:
To scale up the programmes based on the Foundation's evidence and practical solutions.
To support learners who have lost language skills during the pandemic.
To influence system change to affect as many beneficiaries as possible.
To have the voice and the needs of the beneficiaries always in mind.
The new Trustee appointments to the Board are :
David Hughes, Chief Executive of the Association of Colleges, "I'm delighted to be joining The Bell Foundation Board to support the excellent work it does on policy and practice in English as an Additional Language."
Daria Kuznetsova, Executive Director for Strategy, Research and Performance, Teach First, "I am passionate about addressing inequality in society and I think The Bell Foundation's approach of doing this through language education for children and adults is incredibly powerful."
Peter Roscrow, Non-Executive Director, Acme Strategic Management Limited, "I am delighted to be involved with The Bell Foundation and fully support their aim to overcome exclusion in society through language education."
ENDS
Charity Today has reported on this news story.
NOTES TO EDITOR
¹ The new Trustees will replace those at the end of their tenure.
² Watch the full interview: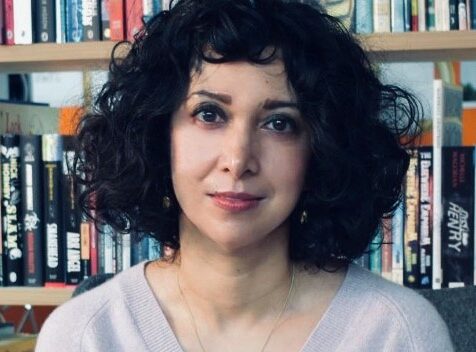 About The Bell Foundation
The Bell Foundation is a charity which aims to overcome disadvantage through language education by working with partners on innovation, research, training and practical interventions. Through generating and applying evidence, we aim to change practice, policy and systems for children, adults and communities in the UK disadvantaged through language.
The Foundation works in these key areas:
The EAL Programme aims to improve the educational outcomes of children who use English as an Additional Language in the UK to benefit the individual child and society as a whole. The Foundation works in partnership with a range of organisations across the education system to provide training and resources in order to build capacity, develop and evaluate models of good practice, and provide thought leadership.
The ESOL Programme is a new pilot programme to improve outcomes for adults and young people aged 16 to 25, and migrant workers, including refugees and asylum seekers, who use English as a second or additional language. The programme will include investment in projects and partnerships which improve outcomes for ESOL learners.
The Criminal Justice Programme seeks to break down the language barrier to accessing justice and rehabilitation for individuals in contact with the criminal justice system for whom English is an Additional Language. In 2017 the Foundation developed a long-term strategy for its work in the sector, with a focus on both victims and offenders of crime. The Foundation works through interventions in research, policy, practice and service support.
Media enquiries regarding this announcement should be directed to Julia Shervington, Communications Manager, Julia.Shervington@bell-foundation.org.uk or 01223 275501.