Blog: Generative AI in education – a game-changer for EAL pupils?
In this blog, we explore some of the possible benefits, and risks, of generative AI in education for pupils who use EAL.
Amidst the generative AI frenzy which has taken the world by storm, last week world leaders descended on Bletchley Park to discuss where next and how to keep us and this technology safe.  
On the question of AI in education, the UK Government is investing £2 million in the development of AI classroom technologies.  
But what might this mean for children who speak English as an Additional Language (EAL)? Below we highlight some of the points that we made in our submission to the Department for Education (DfE) on the potential benefits and risks of AI for this group of students.  
---
Jump to: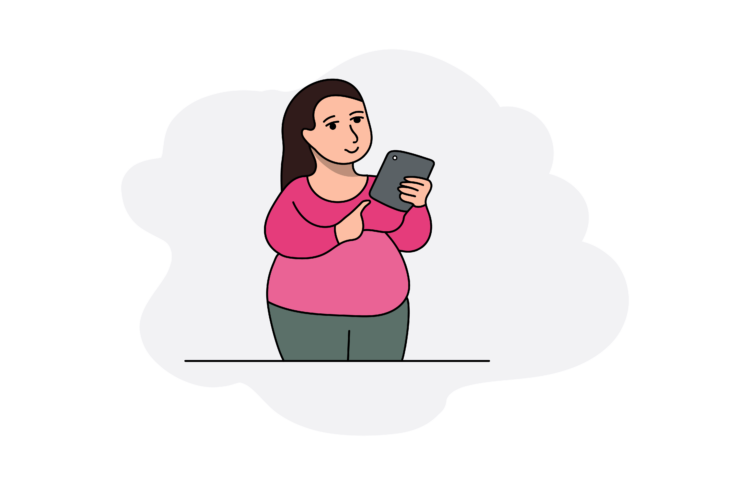 What are the risks of generative AI?
The launch of ChatGPT was hailed as a landmark moment in the development of generative AI.  
In education, and EAL provision specifically, AI can be used to translate school information, to support pupils' development of English, and to enable teachers to adapt classroom practice effectively. But the key words here are to support and to enable teachers, not as a substitution for them.  
Although generative AI presents opportunities to enhance the support given to EAL pupils, it is not without risk: in untrained or unprepared hands, it has the potential to exacerbate, rather than solve, some of the challenges in education.  
One such risk, as we outlined in our response to the Government's call for evidence, is the widening of inequalities. Research shows that adoption tends to be higher among the most advantaged families, even for less novel or advanced technologies. If generative AI tools also prove to be more readily adopted by schools or pupils from socio-economically advantaged backgrounds, the benefits of AI are unlikely to be equally felt. 
The inequalities gap may become wider if schools are tempted to use generative AI as a quick, cheap, but ultimately ineffective, fix to support EAL pupils
The inequalities gap may become wider if schools are tempted to use generative AI as a quick, cheap, but ultimately ineffective, fix to support EAL pupils – a practice that we know anecdotally is already happening in some schools. Children may be using tools in mainstream lessons designed for out-of-class self-study, meaning that they are not focusing on curriculum learning and are missing out on vital interactions with teaching staff and fellow pupils.  
Generative AI must be viewed as an addition to the teaching toolbox – not a replacement for evidence-based, emotionally-engaged, teaching support. This is important for all pupils but particularly so for newly arrived pupils who may have experienced trauma and displacement, and for whom building meaningful connections, developing a sense of safety and belonging, and having supportive interactions with human beings is essential. 
The effectiveness and quality of AI-generated content is also variable and must be used carefully and cautiously. Computer programmes used to detect AI-generated work to prevent cheating, for example, have been found to mistakenly identify non-native English speakers' writing as AI-generated. The benefits of using AI tools may also be lower or null for those who speak the least widely spoken languages. Languages such as Oromo, Fula, Quechua, Wolof, Kirundi, and Mayan languages, for example, are not currently available on Google Translate. 
What are the potential benefits of generative AI for EAL pupils?
However, if used appropriately and responsibly, generative AI could enhance the support for EAL pupils and make the curriculum more accessible by, for example:  
Creating model texts (e.g., reports on experiments, monologues, presentations) for pupils to analyse and use in the creation of their own versions. 
Simulating authentic dialogues in a range of contexts for speaking and listening practice (for example, classroom interactions in different curriculum subjects). 
Adjusting the complexity of curriculum texts to make them more suitable for pupils' language proficiency. 
 It could also be a valuable tool to help pupils to develop their language skills by: 
Helping to build vocabulary by identifying and defining key words/phrases.  
Providing feedback on language use and helping to improve pronunciation through speech recognition technology. 
Designing quizzes and games using interactive learning tools to aid recall and activation of vocabulary.  
Generative AI could help schools by facilitating easy translation of school information, which if combined with (as opposed to a substitution for) a personal welcoming approach by staff could help newly arriving families become familiar with the requirements of the school system. 
These benefits, however, can only be realised if generative AI is used in a careful and planned way, by trained individuals. 
How do we mitigate the risks of Generative AI?
Generative AI is growing rapidly, with a plethora of tools bringing widespread changes to all of our lives. This must be matched by a concurrent growth in regulation and assessment and mitigation of the risks. 
The Bletchley Declaration on AI safety, agreed to by 28 countries from across the globe, acknowledges the urgent need to understand and collectively manage potential risks, ensuring that AI is developed and used in a safe, responsible way.  
In our submission to the Government's call for evidence, we called on the Department for Education to work alongside sector stakeholders and experts to develop guidance on the use of generative AI in education, and principles and guidelines to set appropriate standards.  
Training on the responsible use of generative AI is also critical for all education staff and should be considered in teacher training.   
Training on the responsible use of generative AI is also critical for all education staff and should be considered in teacher training. 
Given the relative newness of generative AI in education, work is also needed to consider the ethical and legal considerations that arise now and will arise overtime, particularly for children who are disadvantaged, speak EAL and/or are from minority communities.  
Find out more