The Bell Foundation's EAL Assessment Framework for Schools (Version 1.1) is available free of charge to all schools in the UK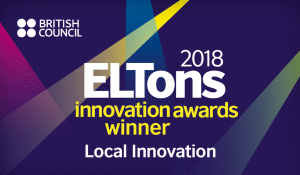 Professor Constant Leung outlines how the EAL Assessment Framework for Schools supports teachers with the new School Census requirement on English Proficiency, and how it fills the gap in official provision.
The Department for Education (DfE) now requires all schools to include details of their EAL pupils' English language proficiency as part of school census data. To support teachers to meet this requirement, The Bell Foundation has worked with leading EAL assessment experts at Kings College London and The University of Cambridge to design an EAL Assessment Framework for Schools.
Version 1.1 of the Framework includes primary and secondary support strategies that map directly onto the descriptors and provide practical ways to support EAL learners at each stage of their language development. It also includes a pupil tracking tool for teachers to monitor and record the progress of EAL learners, and ensure accurate records of language development are maintained.