Blog: How to Communicate Effectively with Speakers of English as a Second or Additional Language in the Criminal Justice System
In this blog, Emily Curran and Tom Beakes look at training launched by the Foundation for staff working in the criminal justice sector on how to communicate more effectively with speakers of ESL. They also provide a taster of what participants will learn.
Key sections in this article:
Across the criminal justice system, speakers of English as second or additional language (ESL) - be they victims, witnesses, suspects, defendants, or people with convictions – can face a range of language barriers.
These language barriers, such as a lack of translated material, an absence of appropriate training for staff, or an inability to access suitable interpretation support, mean that some ESL speakers face an uphill struggle to accessing their rights and entitlements, and consequently, achieving justice and rehabilitation.
To find out more, explore the research published by The Bell Foundation.
In response, the Foundation launched new language awareness training for staff working in victim support, and in prison or probation. In this blog, we look at the skills and knowledge that participants can expect to gain from this training and provide a taster of some of the areas it will cover.
What will the training cover?
In these two training courses, participants will:
Gain a greater understanding of the language barriers faced by speakers of ESL.
Experience first-hand what it is like to be in the shoes of someone who is new to English.
Learn about a range of practical strategies for communicating more effectively.
Receive advice and guidance on useful communication tools and aids.
Practise adapting their language so that someone who is new to English can understand them better.
Training taster - how to communicate more effectively.
A key part of the training is learning techniques for adapting speech so that participants can be more easily understood. Here we provide a taster of some of the points that participants will explore…
Imagine you are attending a presentation about an employability course. Listen to the short clip below and think about this question:
"How easy to understand would this be for someone who speaks English as a second or additional language?"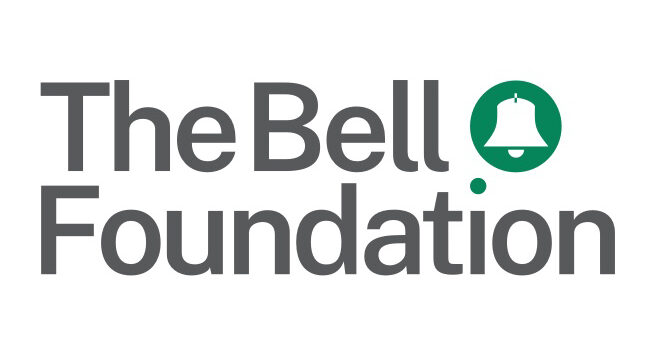 How easy or otherwise something is to understand depends on an individual's level of proficiency in English.
For example, the presenter says "…and we do expect you to attend every week but we also know that life happens so, if you're going to miss a week we do ask that you let us know".
For someone who is new to English, the use of idioms like "life happens" and the use of long, complex sentences would make this difficult to understand.
Instead, a clearer alternative could be:
"…you need to come every week. If you can't come one week, that's ok, but please tell us".
Here is another example:
"We want to help you to unlock your potential, to find out what it is you really want to do. Now we have lots of people coming to us saying, you know 'I've got nothing to offer', but that's not so. Everyone has something to offer – you just need a hand finding it".
This too uses complex language, like "unlock your potential" and "need a hand".
For someone new to English, this is also a very long sentence and contains a lot of "noise" or unnecessary words or detail that can be confusing.
A simpler alternative could be:
"…we want to find out what job you want. We want to help you find a good job".
As part of the training, participants will explore these techniques in greater depth, in context-specific scenarios, and consider how the strategies can be used in their individual contexts.
Forthcoming training and free resources
The Foundation has a number of online course dates coming up for both "Victim support staff: Communicating with ESL speakers" and "Prison and probation staff: Communicating with ESL speakers".
Find out more about the forthcoming training.
This training can also be delivered face-to-face. To enquire about arranging a closed group session, please use the contact us form.
We have also developed a range of free resources for practitioners: